Glowing Clinical Trials
Back in 2014 Altrient Liposomal Vitamin C was put to the test by Princeton Consumer Research UK, in a double-blind placebo trial. The results were astonishing and it has since been tried and tested by many others in the health and beauty industries… All hail Altrient C "The needle free skin shot"
Altrient C's independent research shows skin elasticity up by over 61% and reduction in wrinkles by 13.5%

Alice Hart Davis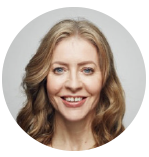 "Am I a convert? I am!"
Alice Hart Davis
Leading Beauty Journalist, Founder, The Tweakments Guide
Shortly after these outstanding results, Alice gave up her normal beauty regime, using only an SPF and a basic night cream. Her results were in line with the Princeton study, so impressive in fact that she got called back for more tests because they couldn't believe the improvement. Alice was so impressed that Altrient C now makes up a third of The Delivery Club.
| | | |
| --- | --- | --- |
| COLLAGEN: | HYDRATION: | SKIN ELASTICITY: |
| 22.8% INCREASE | 30.2% INCREASE | 64.3% INCREASE |
Case studies using the Arum Huvis Pro
Four client case studies with different skin concerns acne, sensitive skin, hydration, elasticity. Each individual was supplied with 2 boxes of Altrient Vitamin C providing 1 sachet a day for 60 days. Independently skin analysis was carried out using Aram Huvis APM 100 at the beginning and at the end of the 2 months.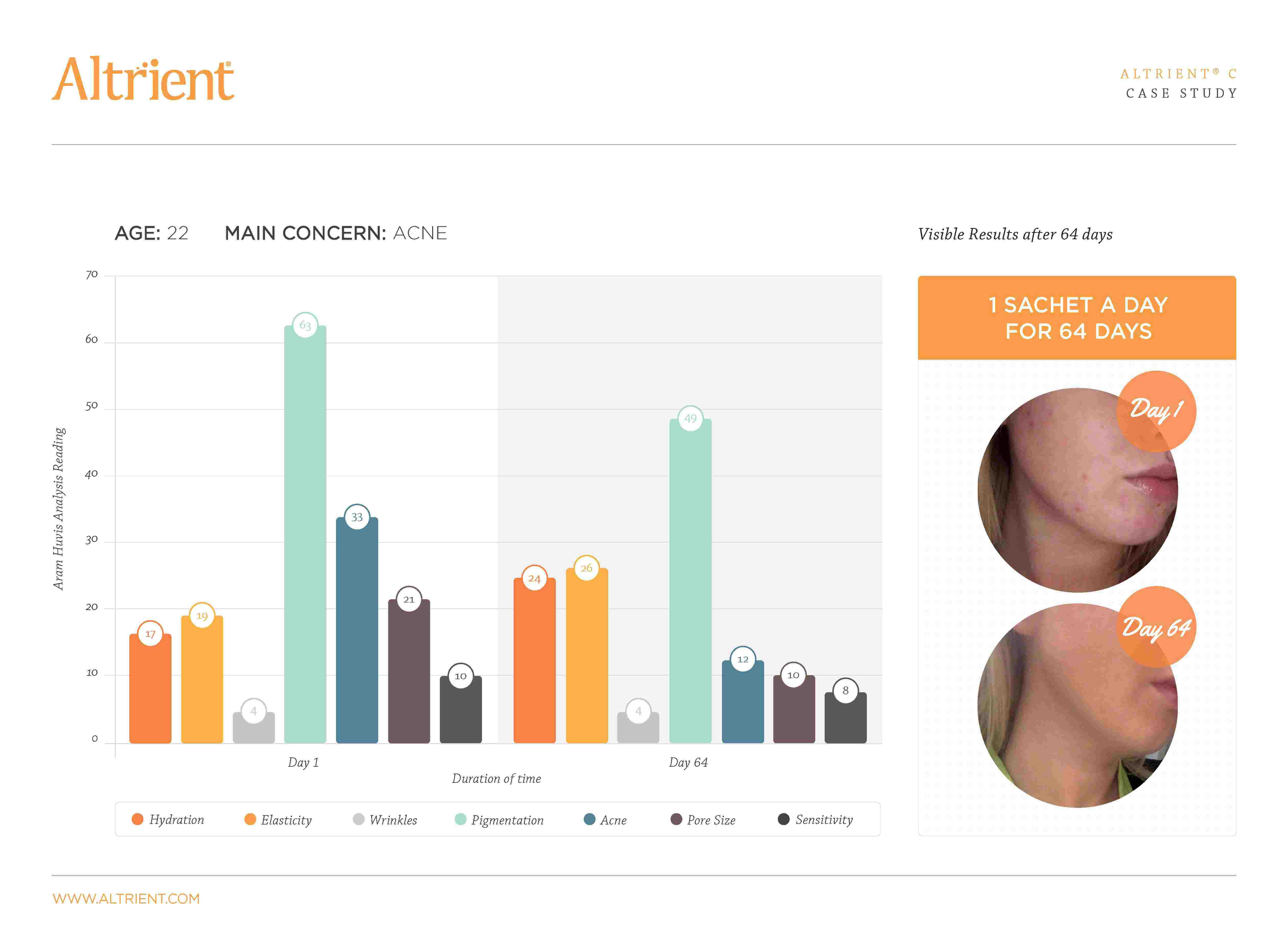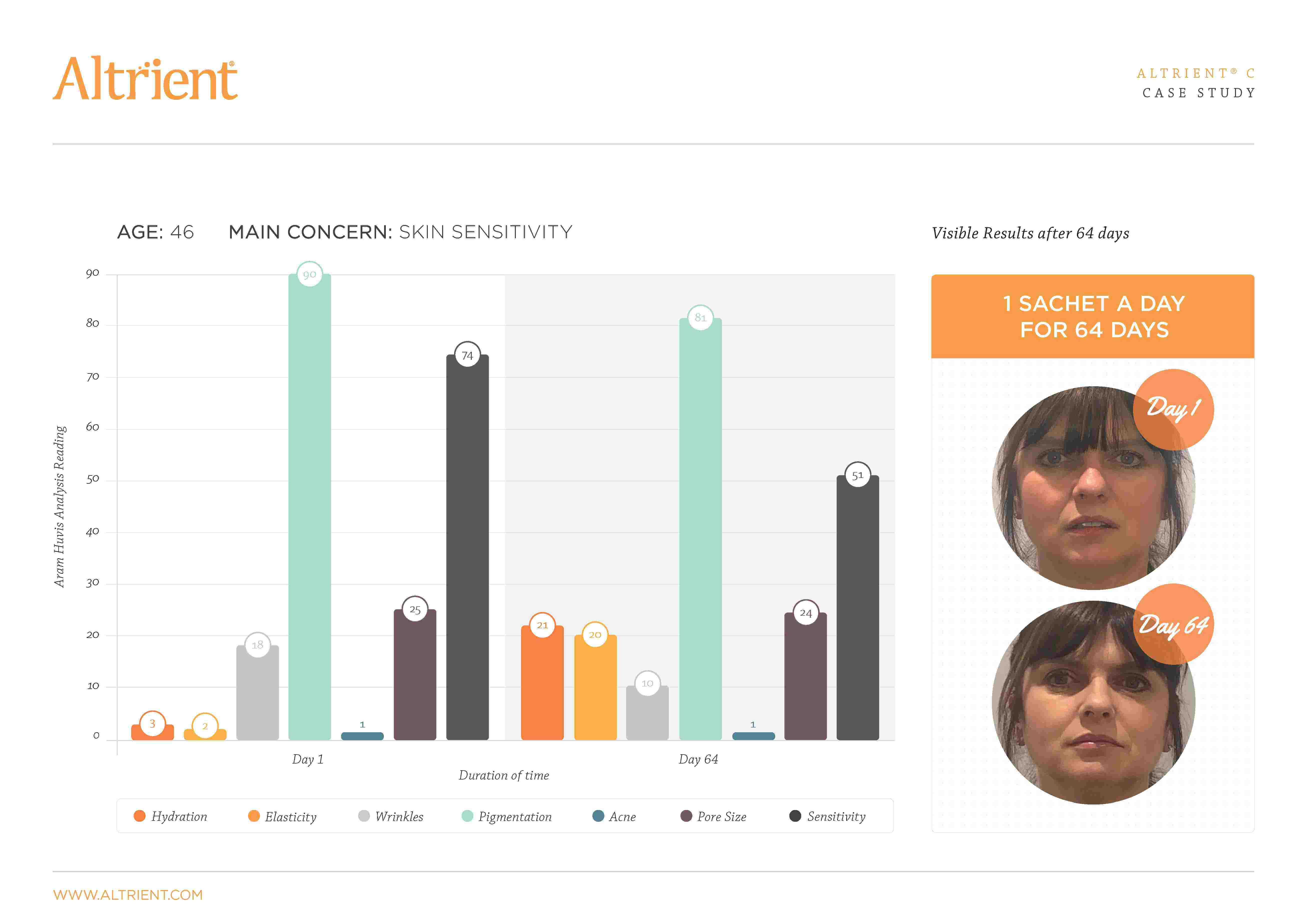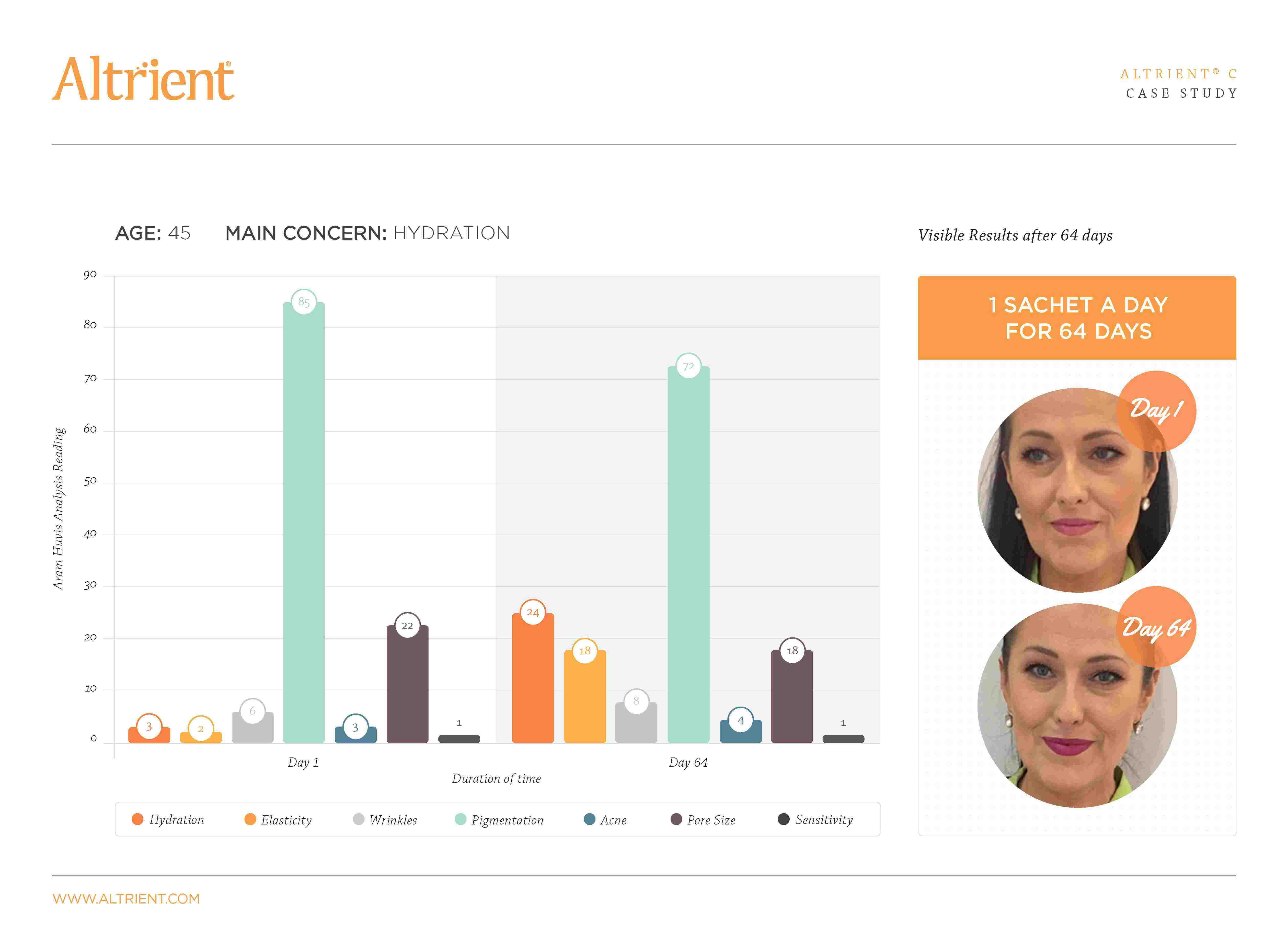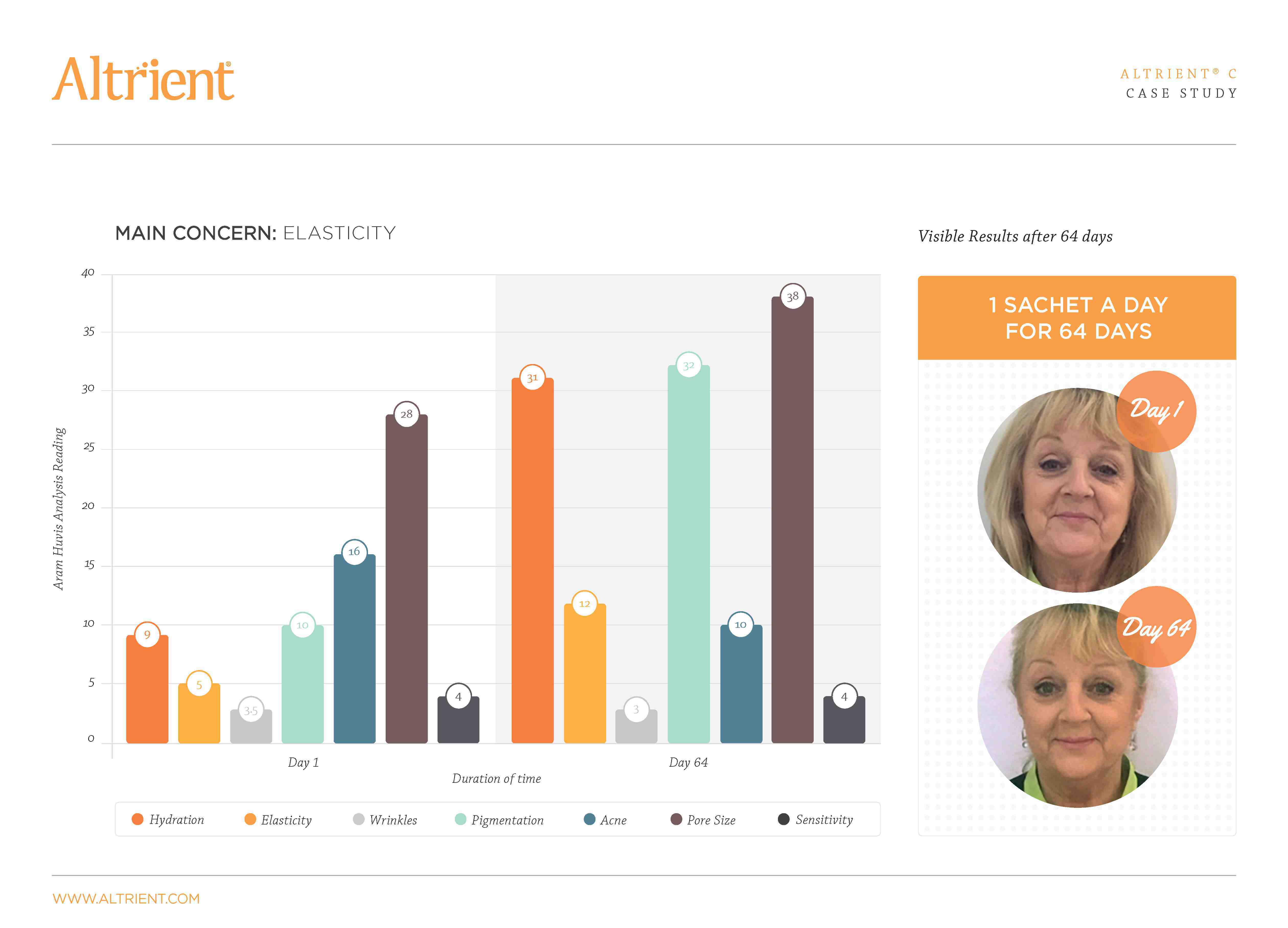 Altrient is excelling in aesthetics
Altrient C and Altrient Liposomal Glutathione, have both seen a significant increase in interest from expert beauty clinics across the field in Europe as clients look for the best ways to support their skin, pre and post-treatment packs.
Dr. Divya Veluvolu, Medical Aesthetic Doctor. "a good quality and clinically tested oral vitamin C supplement like Altrient C is a great addition to support post treatment skin recovery. Topical vitamin C skincare products can only penetrate the superficial layer of skin, whereas oral supplementation can penetrate all layers from the inside out, giving a much better result, especially when teamed up with a rejuvenating skin aesthetic treatment".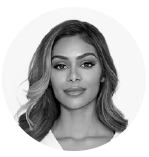 DR BIBI - Under the skin of Vitamin C

We recently held the Altrient Vitamin C Convention, where we interviewed experts from various fields on the incredibly versatile and hero nutrient, vitamin C. We got under the skin of vitamin C and it's use in Aesthetic medicine when we spoke to, Cosmetic Physician, Dr Bibi Maryam Ghalaie.
We will be going on tour this summer, to help everyone learn more about what is going on under their own skin. From Revital to Planet Organic to Selfridges we will be in store for you to get your #skinsights.
Start your Altrient protocol now!